Why You Should Consider Starting Your Future at the Blue Residences in Quezon City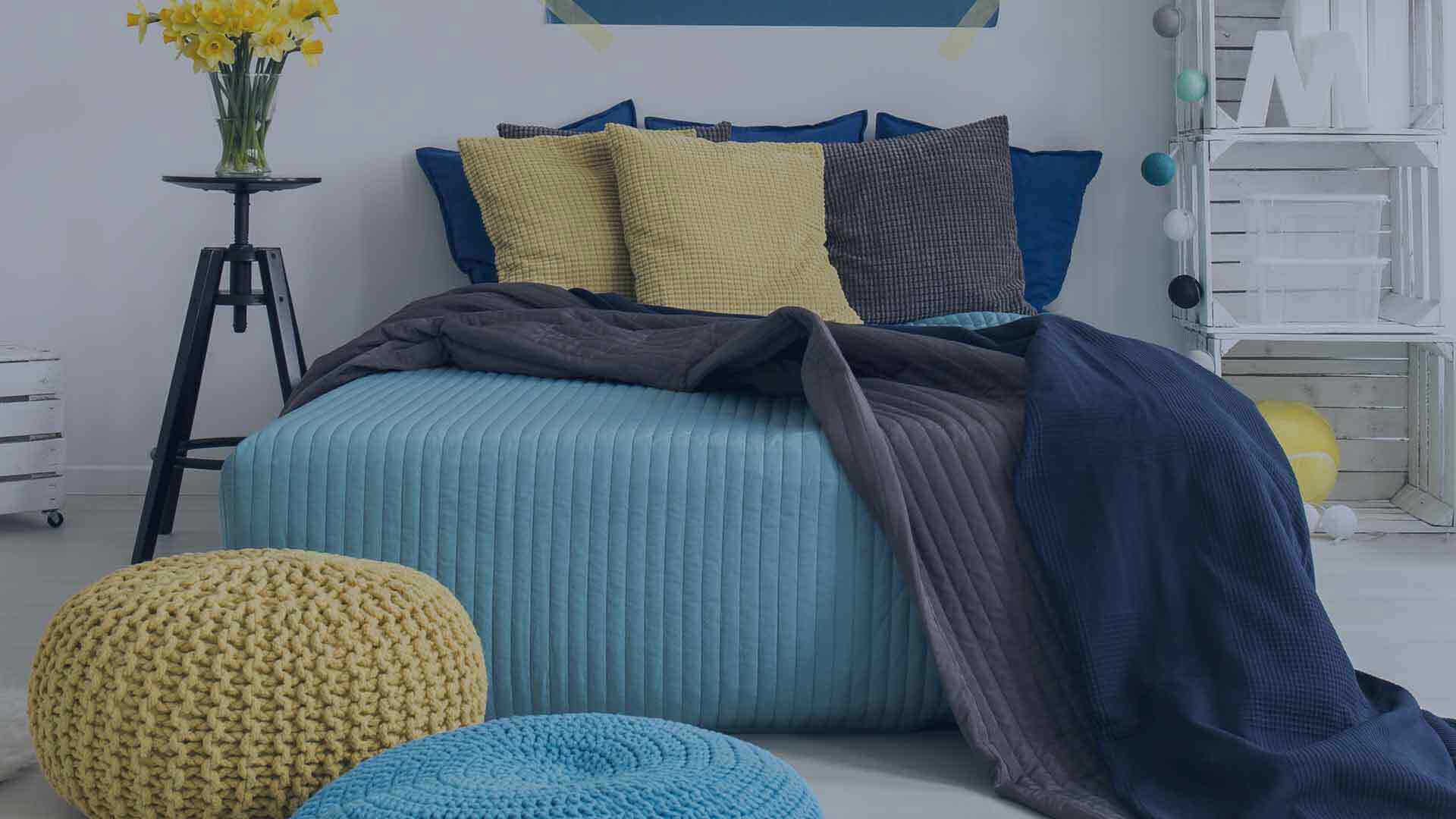 Looking for a new home is a big decision as it can impact your future. There are many reasons why people are looking to move from their current residence. It could be you have started a family and outgrown your current house, or maybe you are going off on your own to college for the first time. Some people also may be looking for a smaller place since their children have moved out. Whatever your reason is for moving, you have come to the right place. The Blue Residences in Quezon City might be the perfect new place for you to move into. The best part is you will be making a great investment in your future. Living here will be convenient, and your future will be happy and bright. There are many great benefits and features when living at the Blue Residences. Quezon City is in a great area where you will be able to find many activities to enjoy either by yourself or with family and friends. Here are the top reasons you should consider living at the new Blue Residences.

Units to Fit the Needs of Your Family, Big or Small
Not all condominium buildings offer unique units to fit any need, but the Blue Residences of Quezon City certainly do. From studio units to 2-bedroom units, there are many options. The studio units range from about 21 to 26 square meters. One-bedroom layouts range from 31 to 46 square meters, but there are also more options if you are thinking about a one-bedroom unit. There are the 1-bedroom deluxe units which range from 30 to 46 square meters. There is also a one-bedroom suite that is about 33 square meters, and the 2-bedroom units are about 44 square meters. No matter the size of your family, you will be able to find the perfect layout to fit your needs. Find a unit that fits you, don't settle by fitting into a unit.

The Building Features Will Make You Feel Like You're Living in a Private Mansion
You know that feeling of calmness when you walk into your home either from a hard day's work or back from vacation? You will feel that relaxing and refreshing feeling every day when you arrive home. The Grand Lobby will greet you with open arms. It is stunningly and modernly decorated so you will feel like you are walking into a mansion when you get there. No matter how difficult your day was, all your worries will melt away as you wait for the high-speed elevator in the Lift Lobby. But don't worry, you won't have to wait too long because there are plenty for each of the residents. The last thing you want to do after that hard day of work is wait for the elevator. The Blue Residences consist of a single tower that is 41 stories high. Inside, there are 1,591 units between the 7th and 41st floors. The few floors below have commercial units available and then 4 levels for parking. The amenity level is on the 7th floor. There are also multiple lounges for enjoying time with family and friends, but some lounges cater to students for studying in quiet. There is wi-fi in many of the common areas so you can work from home or study. The function room is a hall where you can host private events. If you are celebrating a special occasion or holding a business meeting with clients, this could be a huge advantage. You won't even have to leave your home and go to a different venue. You can help plan the event from the comfort of your new living space.

You Will Love Your Unique, Individual Unit
Since the units are all different shapes and sizes, they are unique. They have everything you need right in them. All you need to do is bring your furniture, style, and your personal items. The units were professionally and carefully built so that they are a great value that is ready for you to move in. The living room, kitchen, dining area, and bedroom are tiled for easy clean up. The bathroom and toilet area is also tiled with vinyl so that it does not sustain water damage. In the kitchen are laminated cabinets, a countertop, and even a stainless-steel sink. The appliances and fixtures are brand-new and ready to be used.

Amenities Outside to Make You Feel You Are Living in a Resort
You will love the amenities outside because you will constantly feel like you are on vacation. The view of the skyline is just amazing and will make you feel rejuvenated each day. Quezon City has the capacity to give you a vibrant social life if that is what you're looking for. If you're not, the community within the Blue Residences amenity area are like living in a private residence. With the tropical garden, lap pool, kiddie pool, and playground, there will always be something for you or the kids to do. Exercise by walking or jogging through the tropical garden and enjoy the amazing scenery. You can also do laps in the lap pool mainly for adults, or splash around with the kids in the kiddie pool. The kids can also play with other kids in the complex at the playground. They will be tired every night with all there is to do and will sleep well. So will you!

Always Lots to Do in the Area When Planning a Day or Night Out
Quezon City is a great place to go for entertainment, shopping, and eating out. There is a little something for everyone. There are malls in the area where you will enjoy shopping for brand-name clothes and accessories. The SM City Marikina is nearby. The Super Malls in Asia are just amazing masterpieces with so much to do. There is a cinema where you can catch the latest movies. There are fireworks often to celebrate life. There are plenty of places to eat whether you are looking to celebrate a special occasion or just looking for a nice meal out. There is also the Gateway Mall nearby where you will also love shopping. You will never be bored.

Looking to Start or Continue Your Business Career?
If you have the luxury of working at home, you can do that in one of the lounges at the Blue Residences. With the wi-fi in common areas and plenty of electric outlets for your devices, you can relax and enjoy a beautiful view of the skyline as you work. If you are not able to work at home, fear not! There are many business opportunities in the area. From the central business district to the Makati Business District, there are many places you can go to continue working in the business world or to start your career. The studio units are perfect for the business professional who works long days and needs somewhere to relax when they come home. Since there are so many malls and businesses in the area, there is also the opportunity for college students to earn some extra money while taking classes by working in some of the great stores or salons. You can even open the business you've always dreamed of in the great area that will get a lot of customers and be very successful.

Other Convenient Places in the Area
There are many other great benefits of living in the Blue Residences of Quezon City. It is always great to be around schools and hospitals to make sure your family has every opportunity they can get their hands on. There are also many places of worship in the area for you and your family to attend services and carry on your faith. Since the new residences are close to the busy city life, there is also plenty of transportation to take you anywhere you need to go. Taxis and Jeepneys are abundant in the area, and train stations are only a short walk away. Everything is there for when you need it!

Your Family Will Feel Safe and Protected Here
The developers put in a lot of through to safety features when designing the Blue Residences. Safety is number one, and it can be a driving force for where someone decides to live because the most important thing you will bring along with you to your new home is your precious family. Be confident that Quezon City is a good area, but there are also features of the property as a backup because crime and tragedy can strike anywhere. At the Blue Residences, we will do everything we can to prevent anything back from happening with you and your family. Just as many houses and businesses have cameras and security, the Blue Residences do too. The gated community is monitored with 24/7 security and has Closed-Captioned Television monitors in most public areas so that those going in and out can be seen. It is important that within the gated community, only residents and legitimate visitors will be allowed in.
Some precautions are also taken in the event of a fire. There are alarms and automatic sprinklers to alert you if you need to evacuate and keep the fire at bay until help arrives. There are also designated fire exits and signs that will tell you where to go to get to safety. In addition to security and fire safety, there are also features that will benefit you if the power were to ever go out. There is a back-up generator that will keep some of the electricity running while the power is being restored. These generators have the ability to support a light and an outlet in each of the units so you will not have to be in the dark. It can be scary if the power goes out and there are no lights, but in this case, you will be just fine because you will be able to keep a few things running until the power comes back on. It is advised that you and your family familiarize yourself with the safety plans upon moving in.
While we hope to never have to put these safety features to use, it can give you peace of mind to know they are there, and you are safe in the case of an emergency if one were to ever happen.

It Is a Great Investment for your Future
Buying property can be a great investment for your future. You will be spending your hard-earned money on a place that is worth it. Most of all, you will be proud to call the Blue Residences of Quezon City your home. Others will be envious of the great features and amenities. One such great reason for an investment is that a property is in high-demand. People will be waiting for families to move out in order to get a unit in the property. Another great investment aspect is that all the units will be newly updated and fixtures and appliances will be installed properly so you will not have to do any work on the place when you move in. Many times, people move into a new house and have to do all this work. Not only is it expensive and time-consuming, but it means your life is on hold until the projects are completed. That will not happen here because everything is new. You are not walking into someone else's mess that they left behind. In fact, it will be some time before you need to put any work on your property as materials are durable, and meant to last. Another thing to consider when buying a new home is what it will take to maintain the property. Good news! You won't have to do much other than keep your new home clean and to your liking. The property is maintained by the maintenance crew. The amenity yard will be beautifully kept, but you won't have to lift a finger.
You will love living in the Blue Residences of Quezon City. Make the choice for this to be your new home today because you will not regret your decision. With so many great features of the property, you will be able to live and happy and healthy lifestyle that fits you and your family. No matter where you are in your life, you will be able to settle down here and secure your future.