Condo For Resale At Blue Residences
With Video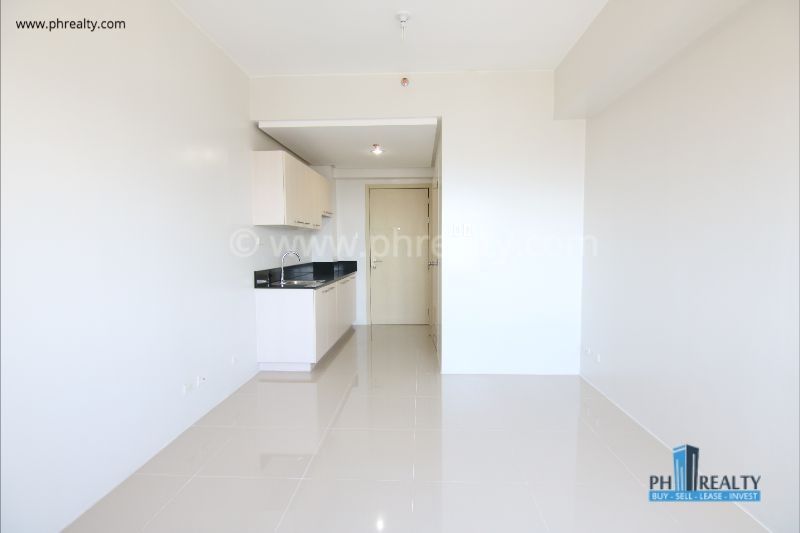 With Video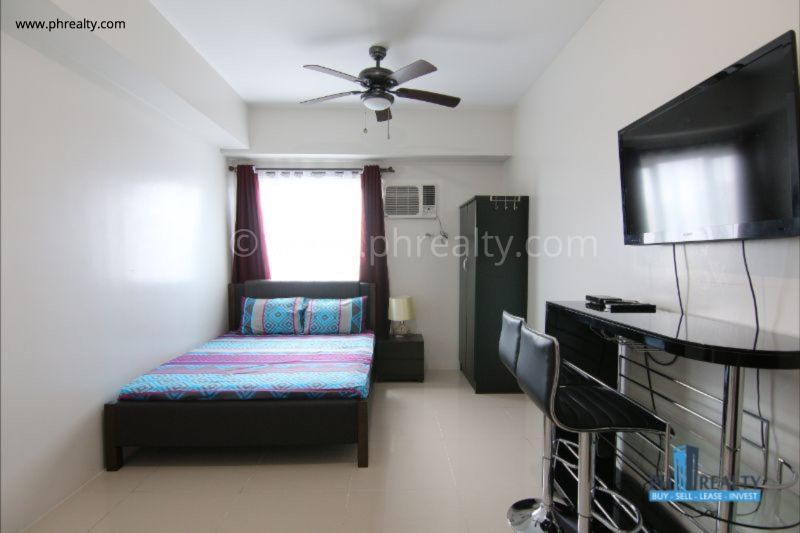 With Video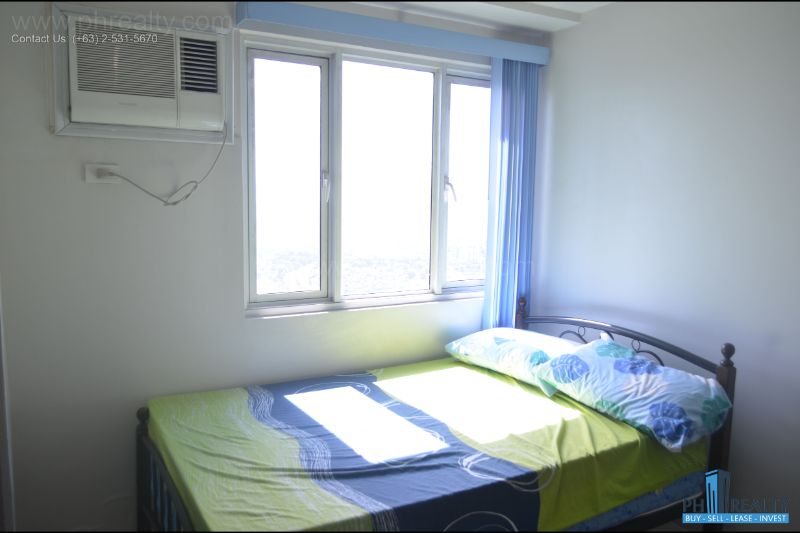 Spotlight on Blue Residences
An excellent student only deserves the best condo unit which can keep up with one's busy schedule and provide only the most suitable services. Blue Residences is up for the challenge to meet your expectations and surely exceed them. It's time to step up and get the best possible home you can settle in. Being one of the newest projects of SMDC, Blue Residences is the ideal investment that would make you realize that dreams really do come true in a snap. With a jaw-dropping total lot area of 4,234.51 sqm, this residential development will give you the freedom to enjoy your life through its outstanding features. Its single tower is made up of 41 floors and 4 spacious Podium Parking levels for your convenience. If you are aiming for a suitable home, the tower is graced by 1,591 residential units you can instantly settle in. As of commercial purposes, there are 42 commercial units you can make use of to grow your business and whatnots. How great is that, right?
All your blues will be replaced with a vibrant glow once you decide to trust Blue Residences. It is strategically located at Katipunan Ave., Corner Aurora Blvd., Quezon City giving you the edge of being practically surrounded by prominent establishments. Did you know that Ateneo De Manila University is just right beside the tower? Other esteemed universities such as University of the Philippines, Miriam College and Philippine School of Business Administration are just in close proximity as well. Going to places you have never been to before will not be a problem anymore given the easy access to transportation methods such as the nearby LRT Katipunan Station. Varied restaurants and food adventures close to the vicinity will also greatly satisfy your appetites constantly. You'll get nothing short of amazing entertainment and relaxing opportunities with the countless shopping malls, churches, and service centers around the place.
What if I told you that choosing the perfect unit inclined with your lifestyle has never been easier? Well, with Blue Residences, you get a lot of choices fit for your liking. They offer varied studio units to suit all your needs. The options include 1 Bedroom, 1 Bedroom Deluxe Unit, 1 Bedroom Suite and 2 Bedrooms Suite depending on what you believe is best for you. You will also be amazed at the perks that come along when you invest a unit at Blue Residences. All the units are prepared with vinyl tiles, keenly painted and well finished giving you a lot of unexpected savings. Not only that! Moving in will be less of a hassle given the counter cabinets, facial mirrors and more surprises pre-installed in your home.
Having a busy schedule almost keeps you from relaxing and doing the things that you love. Lucky for you because Blue Residences is about to make that big change in your life through its helpful amenities. As you enter the vicinity, you will be welcomed by the Grand Lobby and be guided by the friendly staff to help you with any inquiries. As you wander around, you can mingle with other homeowners within the refreshing amenity area. Here goes the best part. Blue Residences' unique Student Lounge will definitely win your heart as it provides you the spot wherein you can focus on your studies and have that sense of productiveness. Being surrounded by other students and finding a comfortable study place saves you from costly coffee shops is very much a win-win! Now when you are starting to feel exhausted from all the academic stress, Blue Residences still got your back through its two Pools and Pool Deck Area wherein you can take a quick dip to be reenergized.
The modern and tropical vibes within Blue Residences will ultimately give you a new perspective on life which aids you in getting that balance with your goals. Be it with school, work, or lifestyle, the activities you can enjoy at Blue Residences are practically endless. Moreover, the residential development also caters special events in your life with its spacious function rooms for every occasion.
When you are planning to invest in something as important as a place you will call home in the future, the utmost security of you and your loved ones is on the top of the list. Blue Residences makes sure that your safety is the top priority through its unmistakable safety measures. The spiraling tower is 24/7 protected with security and armed with CCTV surveillance cameras located around the complex. In case of emergencies, the building is equipped with automatic fire detection and alarm system and fire sprinkler system. The exits are also strategically planned with 5 passenger elevators for the service of all the residents in transporting them safely at all times. There are numerous other residential developments in the metro but Blue Residences is greatly acclaimed as one of the most secured places you can ever settle in.
As SMDC's one of the most premium residential developments, Blue Residences is certainly a plan you can trust. Since it is still on the pre-selling state, you can only expect a great discount entitling you to a big saving on your investment. The varied payment options also highly deliver you the flexibility to opt for the most suited method for your budget. Blue Residences values your time and money so the options that they have to offer are wide, adjustable, and very affordable. You should hurry now and grab this chance to get it while it's still on the pre-selling stage since the prices will hike up once it has been finished. Whether you are an aspiring student, a starting family, or a bachelor with the biggest dreams, Blue Residences is the perfect choice for you. It doesn't only provide you the comfort of a Modern-Tropical getaway but also spoils you with its majestic features and amenities. Your stay at Blue Residences is the key to making the most out of your life. What are you still waiting for? Blue Residences is ready to blow you away.

 
If you are interested in buying a resale Condo at SMDC Blue Residences located at Quezon City or if you are a unit owner or landlord interested in selling your Condo at SMDC Blue Residences please fill the form below so we can promptly get in touch with you.
Office Address
PHRealty.com
Shaw Blvd, Mandaluyong City, Philippines
Phone:


(+63) 2 531 5670


888-720-0845

+63 917 797 5283


+63 908 812 3890


+63 923 162 6308